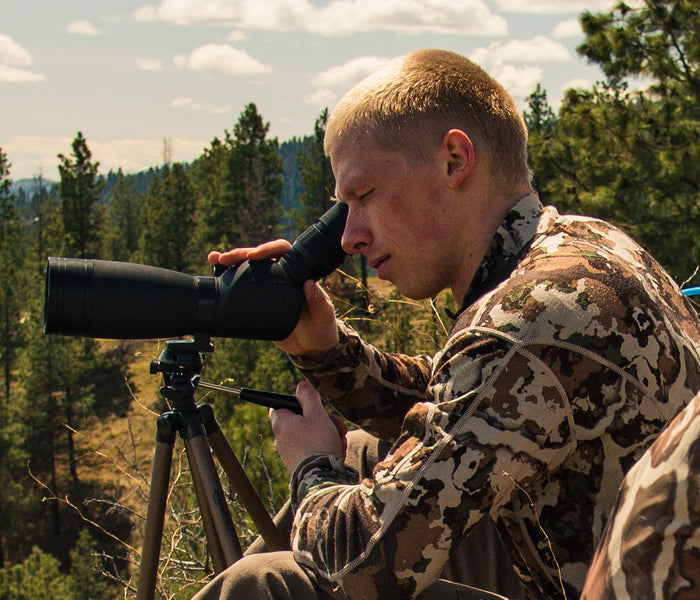 Hunting season might still be a ways off, but that doesn't mean you shouldn't be getting ready. It's amazing how quickly summers tend to disappear, and the last thing you want to do is be caught flat footed and have the season all of a sudden be on you. Here's four ways I'm preparing for the upcoming season that is still quite a few months off.
Staying Fit
This one is so critically important, but often overlooked. Hunting, especially the type of backcountry big game hunting that I prefer, might be the most physically demanding of all activities. You have to be able to climb a mountain in the dark carrying a heavy pack, spend all day on your feet and under a load, bring your heart rate and breathing under control to make a successful shot, move around and butcher a heavy animal, and then pack that heavy animal miles back to your vehicle. This requires a very high level of physical and mental fitness.
I'm going to be writing an entire article on how to train in the off season to maximize your fitness on opening day, but there are a few simple things I would recommend. Do lots of cardio to maximize your walking/hiking strength. Running, hiking, and using a stairmaster (the infinite escalator type) are the best options, but you will also get a lot of benefit out of biking, rowing, or anything else that gets your heart rate elevated for extended periods. Make sure to throw in some type of strength training so you can handle the heavy loads, and a month before opening throw in some extra hikes to get your feet/legs ready for the exact stimulus they'll be tested with.
Finding Ammo
2021 is going to be a unique year for hunters thanks to the widespread ammunition shortages happening across the country. If you don't already have your ammo, definitely start looking. All calibers have been tough to find and expensive when you do see them. I reload my ammo, and have found it impossible to find components for making my rounds, especially primers. Thankfully I have enough of everything to make about a hundred rounds at this point, but that's it.
This will be a tough year to do much shooting practice unfortunately. My recommendation is make sure you have enough ammo for the season itself and at least 20 extra rounds in case you need to make emergency adjustments. If you are able to find more, do what practice you can.

Tuning Rifles
This one obviously depends on the one above. However, I simply couldn't recommend hunting without giving your zero a thorough testing and making sure you have a good drop chart set up for shots that aren't exactly at your zero distance. Test at least a few distances so you will be confident in your rifle when that big buck is in front of you. Tuning might be more limited this year than normal thanks to the ammo shortages, but you still need to make sure you're dialed in before heading out. I recently put a new scope on my deer rifle, so I'll be doing some work to getting that dialed in and ready.
Putting in for Controlled Hunts
The controlled hunt application window is open in Idaho right now for most animals, and many other states are open as well. This is the time to do your research and plan exactly where you'll be hunting. If you don't already have a plan, you'll need to look through drawing odds, unit maps, public land access, etc to figure out exactly where you plan to hunt. That critical step will determine your success more than almost anything, and you need to do it now so you can put in for controlled hunts if needed. Once you have a few places you like to hunt, that process becomes automatic. I already knew the exact hunts I would be putting in for, so I was able to put in the first day it was open here in Idaho.